Ten alleged members of the American Front were arrested in central Florida.
The white power activists trained with AK-47s, shotguns and explosives at a fortified compound in St. Cloud, Florida, near Disney World, to prepare for the Racial Holy War. They want to exterminate Black people. The writing is on their faces!
The felony arrest charges include "paramilitary training, attempting to shoot into an occupied dwelling and evidence of prejudices while committing an offense", which falls under Florida's "hate-crimes" law. The group was led by Marcus Faella and his wife, Patricia Faella, of St. Cloud, FL. Faella reportedly said that his intent was to kill the enemies of the White race.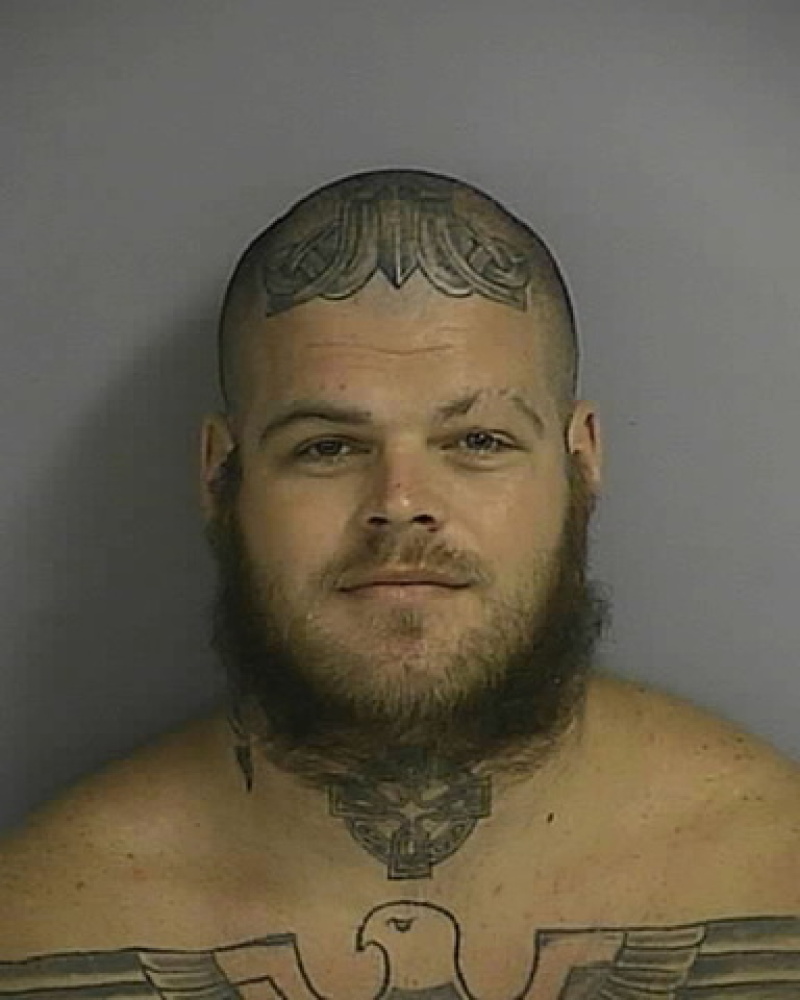 Faella views himself and the other members of the AF as the protectors of the white race and that the race war will take place within the next few years based on current world events.
Much of the information of the alleged plots came from an informant who infiltrated the group in mid-2010. Fearing that his cover might be blown, the informant destroyed his cellphone after removing the memory card.
American Front members arrested included: Jennifer McGowan, Mark McGowan, Diane Stevens, Kent McLellan, Paul Jackson, Christopher Brooks, Richard Stockdale and Dustin Perry.
The American Front is active in several states around the USA. The organization started in 1987 in San Francisco, California by Bob Heick.