I'm tired of the Hillary Clinton support she is receiving from the dumbed down black community. While it's true that black people look at George Bush as the devil, what would that make Hillary Clinton. People call Trump racist, and though he is, he has never admitted to honoring and respecting a racist the way Hillary Clinton has said publicly. This makes her a worst candidate than Donald Trump, which is saying a lot about Hillary Clinton. When I first heard about this, I thought she had misspoke and didn't know who Margaret Sanger was.. but when I heard her justify her remarks, I was abhorred. I think it's deplorable that she respects a known racist who wanted the distinction of the black race. No wonder Bill Clinton couldn't stand the sight of her ugly face!
Racist admirer and documented hypocrite Hillary Clinton defends her admiration of genocide mongering eugenicist Margaret Sanger (while at the same time having had the audacity to criticize Barack Obama's affiliation with the "controversial" Reverend Jeremiah Wright).
Therefore, I would without question vote for Donald Trump if the only other selection is Hillary Clinton, or not vote at all. I will not support her bigoted views or leadership under any circumstance. She is a racist and has basically admitted it to the very black population that supports her. She also argued with Black Lives Matter activists about why she wouldn't be able to support them. She has made no contributions to the black community ever.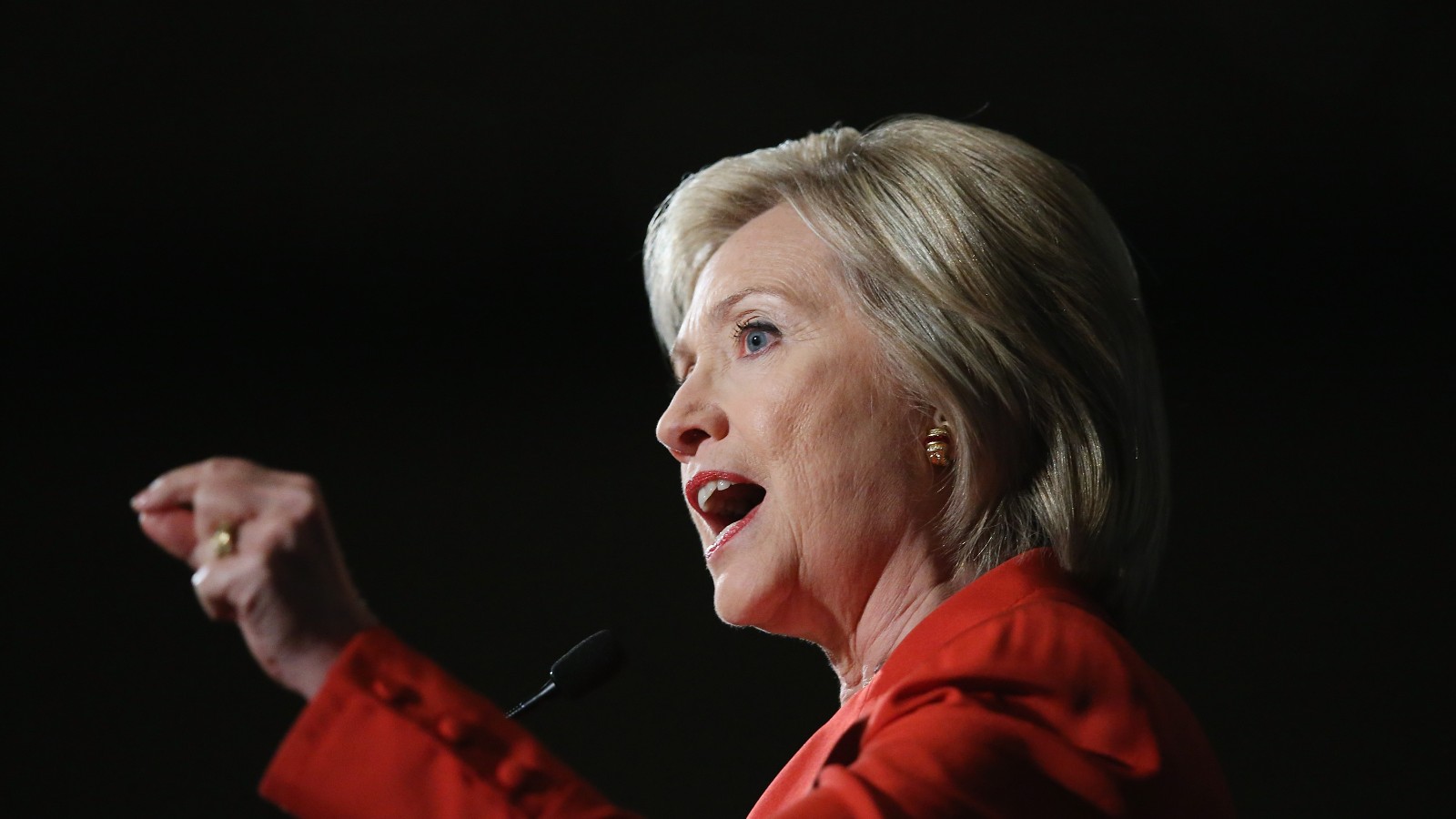 Bill Clinton cheated on his wife and smoked weed in the White House. If black people thinks these qualities makes someone an authentic black person or worthy of the black card, then I refuse to be black. I will start my own race in that case. It's time black people wake up and stop letting these racists and white supremacists use us to their advantage while they purposely sabotage our efforts. If you remember, Hillary Clinton said she wished Obama was dead when he beat her fair and square. I was done with Hillary Clinton back then!
Don't get me wrong. 8 Years ago, if Obama wasn't contending against Hillary Clinton, she would have received my vote. But how could I support a woman whose ideals mirror the extinction of me and my people? Just because she says she needs my vote, doesn't mean that she deserves it. The only candidate this election who has deserved my support is Bernie Sanders. In fact, if he ran last election against Obama, I would not have voted for Obama the second time. I believe that Bernie Sanders will do more for everyone, including the black community, than even Obama. He seems deep rooted into his thinking process and intellectually, he is the best choice we have for president right now. And I think he will go down in history as one of the greats if he is elected as president.