Can you believe that mainstream media has crowned Miley Cyrus the queen of 'twerking'? Miley Cyrus is known for twerking and shaking what her momma gave her (which wasn't a whole lot) and has been crowned the twerk queen. This is laughable. Name one interesting dance or cultural thing that white people have created in the last few millenniums… But move over Miley Cyrus. Twerking has been around longer than you have. In fact, "Twerk" has been added to the Oxford English dictionary, uprooting the word from its slang associated usage.
Too bad they don't mention where twerking really comes from. Twerking comes from West Africa. It didn't originate as the nonsense we see today, but that's where the movement and origination started. Though it was a mating dance, it was very less sexual.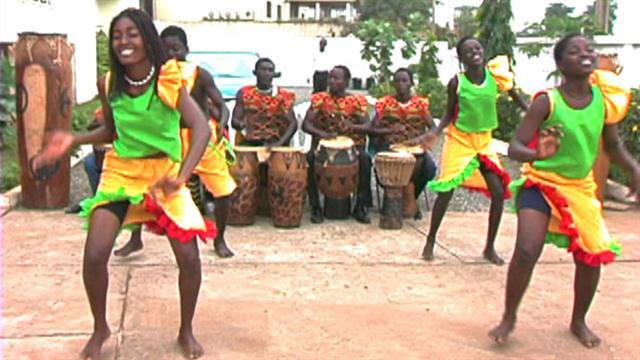 Actually, the first listed reference we find in America towards twerking happened in 1848, but the word was used even before that. Twerking comes from West Africa.
"The use of twerk to describe a type of dancing which emphasizes the performer's posterior originated in the early 1990s in the New Orleans 'bounce' music scene, but the word itself seems to have its origins more than 170 years before," writes the OED's Katherine Connor Martin in an explanatory note.

"It was in use in English as a noun by 1820 (originally spelled 'twirk'), referring to 'a twisting or jerking movement; a twitch': 'Really the Germans do allow themselves such twists & twirks of the pen, that it would puzzle any one' (Charles Clairmont, Letter, 26 Feb. 1820)," she says.
Twerking will never be removed from the Oxford English Dictionary because of its historical origins. The actual definition of Twerking, according to the new Oxford English Dictionary definition means, "To move (something) with a twitching, twisting or jerking motion."The second definition is: "To dance to popular music in a sexually provocative manner, using thrusting movements of the bottom and hips while in a low, squatting stance."
Twerking Originated In West Africa – Not In America
What they don't note in the historical records about twerking is that it was bought to America by our ancestors who are from Africa. Recently, twerking has gained much media attention but media fails to include that Twerking comes from Africa. But white America wants to act like Miley Cyrus invented twerking or at least made it popular in America. What CNN left out was that Twerking has been around for thousands of years. They just didn't learn about it in America until 150 years ago. And Miley Cyrus didn't make it popular in America either. This dance was made popular by black girls who happened to be showing off their round, curvy and bodacious booties!
Dances like twerking are deeply ingrained in African and Afro-diasporic history and traditions. The actual term "Twerking" was popularized from New Orleans' early 90's bounce scene. It was a party dance that stood out from "cat daddy" or the "dougie", which was when a man and a woman would wind and thrust their hips to the bells and chimes of the beat.
Modern day twerking is very similar to Mopouka, a dance from Côte d'Ivoire. Twerking has existed for centuries and consists of a series of movements that emphasizes the buttocks. Mapouka requires great skill and isolation of muscles. From its origin, Mapouka was a cleebratory dance for festivals by Africans and was widely accepted because people believed that this dance led to encounters with God. Research also shows that Mapouka has been used as a way to decide mates for young men and women as well.
In recent times, Twerking has become very controversial. Modern Mapouka, also known as Twerking, emphasizes a much greater influence on the mating aspects of the tradition and incorporates a much greater sexual orientation of the dance. In West Africa, the dance had been looked down upon and described as an infectious disease by some officials. Mapouka dancers were being chased away by officials in neighboring countries such as Togo and Niger.  Mapouka was even banned from Ivorian Television at one point.
Save
Save
Save