President Obama doesn't care about Black people.

The strength of the Jewish Lobby in Washington DC has been demonstrated once again with US President Barack Obama's approval of a new congressional bill which boosts US taxpayer donations to $11 million every day.
Previously, this figure stood at "only" $8 million every day, but in terms of the now finalized "United States-Israel Enhanced Security Cooperation Act of 2012," American taxpayers will give an additional $40 billion in military funding to Israel over a ten-year period.
The military aid package will automatically start when the current 10-year aid package (worth $30 billion), signed by President George W. Bush in 2007, comes to an end.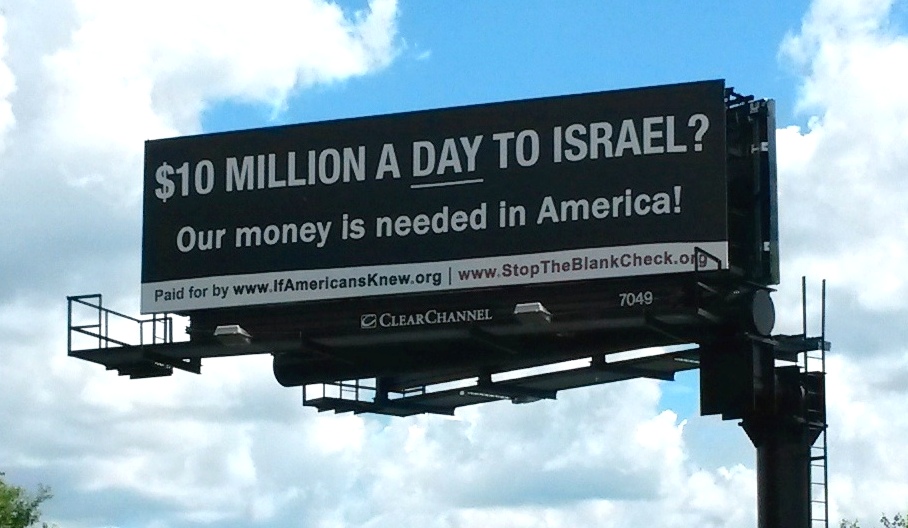 The extra money is in addition to the $200 million set aside to finance Israel's anti-missile defense system this year, and during his recent visit to the Jewish state, Obama promised that he would "take steps to ensure no interruption" to that funding.
If that was not enough, Obama promised additional funding for the anti-missile system which will cost an additional $600 million over the next two years.
The aid package—by far the biggest of its sort given to any nation—is a reflection of the power of the Jewish lobby and its hold over American politics. No other nation which has consistently worked against America's interests would ever have received aid on this scale without massive external pressure.