Numbers play an integral part in any type of war. So let me explain how white people will lose if it ever comes down to a racial war.
How many black people are there in the world?
The truth is White/Anglo/European people make up less than 5% of the world's population, making them the real 'minorities' on the planet. While there are nearly 1 billion people alone currently living in Africa, there are untold millions of Blacks living throughout the world and within the African Diaspora.
A white man puts on a ski mask to cover up his identity and grabs his gun so he can post a YouTube video about race wars. He rants about how black people and anyone else who believe a race war is coming are idiots. He intercepts himself with moments of waving his pistol around while he tells black people not to fall for the craziness. He seems compelled to explain that there is no race war and why the black people would lose. From his point of view, there's just too many white people to have to kill. He says he is a 40-year-old white man who probably doesn't have more than a decade to live and would not want to put up with foolishness while he waves his gun around at the camera, in a heartfelt attempt to tell blacks not to worry about a ridiculous race war. There is another name for this race war as you so badly like calling it. I have another name for such a war. "'World War 3'. 'The civil war of all civil wars'. 'Armageddon'. 'The end of days.'"
Black and white YouTubers become desperate for views, so they use race wars as a way to pull in more subscribers and get YouTube fame for whatever purposes. White people respond with more videos. Not even two years later the youth have planned and are ready to enact a race war. These young soldiers have pissed each other off so much, that a race war cannot be avoided. A bunch of white kids and adults and even police officers storm the streets, shouting if they see any blacks, they are going to kill them. Of course, most blacks stay in and try to wait out the foolishness. Even the ones who were active on their YouTube channels, screaming it's time for a race war.
A holocaust caused by a racial war on a large scale
Some blacks are so excited by what is transpiring that they storm out with weapons in hand. Most have no guns. Just baseball bats, crowbars, and other homemade weapons. Sad to say, it's a slaughter. The first wave of the race war has begun. The Black Panthers are a no show. The KKK keep their police uniforms. No need for white hoodies at this point.
The white kids and now even more adults who are happy about their victory get out of control. Now they are looking for anyone who doesn't look white, empowered by their victory. They manage to kill a few Mexicans and Latino's in their wave of terror. Now some Asians. The small number of blacks grow to an alarming number of minorities who are ready to defend themselves. Of course, at some point, you have minorities on both sides now. Some are fighting on the side of white people because they feel safer and some are on the side of black people because they don't trust the white man.
Riots emerge and soon the Navy and Marines are called in. National Guard is set. The government starts mowing down every one of all colors and their power is increased beyond any level ever. Martial law sets in. Politicians call to set order. But that's not all. Some use the moment as a way to better their careers and positions of power. Some are even instigating the racial war because they see so much opportunity. Soon the victorious whites learn that they stop receiving favoritism by the police powers and government. Many are killed and beaten.
While the chaos erupts in America, other countries see opportunity. When a nation fights with itself, it becomes weaker, no matter how much power it once had. China has influenced Europe to team up against out of control America. These people have become too disorderly and uncivilized to trust with power any longer. Europe calls for America to release its nuclear power. America denies. Soon missiles are launched and America realizes that too many countries have their bombs aimed at them. No way to defend itself.
Europe marches its troops on American soil, unaffected by the chaos. They are empowered by China who is also able to march in countless troops. They seize the American government. A few weeks later, America is ruled by Europe, Great Britain, and Spain. America has no power and can no longer control its weapons. Thanks to the racial war, America is no more. The new superpower of the world is China and Germany is second. They have both formed an impenetrable alliance against the United States.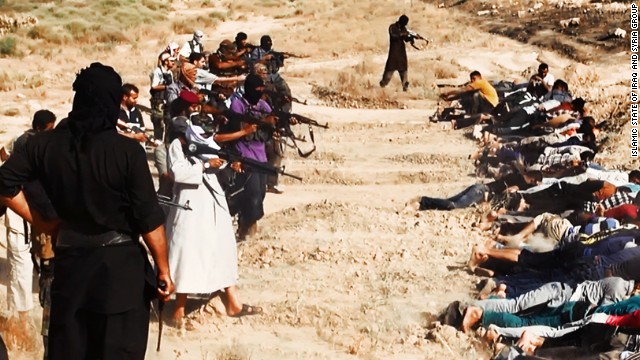 Soon doctors, politicians, accountants, and lawyers are working at fast-food restaurants to feed their families. The American dollar has lost all value. Plagues start to break out and many other countries go to war. In a matter of months, Isis gains control of America's nuclear defense weapons. They are worst than Hitler and no country is safe. They begin camps to start the holocaust of all American people. Their intention is to extinguish everyone. . .
Do you still want your race war? This is just a glimpse. If you want the most chaotic disorder that has ever occurred on any land in history, go ahead and keep talking about a race war. Government intelligence knows better. Soon anyone talking about a race war will be seen as a terrorist. No such thing could be allowed to happen. Big brother wouldn't like that too much. At the end of the day, it would be white gangs against black gangs who all would end up in jail, experimented on, killed, and disregarded. A race war will not happen. You are already at war with your government. You just haven't realized it yet.